Facts and figures
Whereas Polyclose started out in 1991 as a trade fair for window and door technologies, it now embraces quite a few other sectors.
It is also worth noting that, in the beginning, only Belgian producers took part. Given the enormous number of Dutch visitors, it was soon thought necessary to include representation from the Netherlands on the stands.
Our motto: "quality" comes before "quantity"

Polyclose is…
more than 250 exhibitors every two years
more than 40% international exhibitors
exhibitors from more than 10 countries, with German, Italian and Dutch companies showing a strong presence.
more than 14.000 visitors every two years.
professionals from more than 30 countries around the world.
more than 25% of visitors from the Netherlands
a rise of more than 25% visiting companies since the 2008 edition

Geographic spread of the exhibitors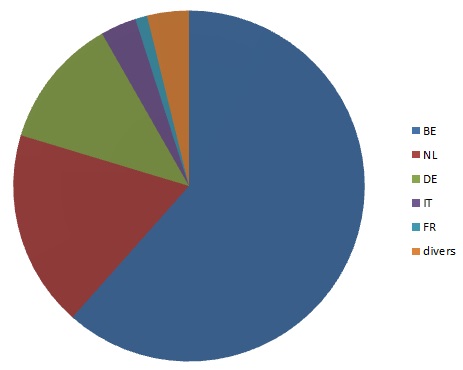 Geographic spread of the visitors